Back to Federal Politics, earlier, Transport Minister Catherine King, who is weathering a storm over aviation competition in Australia, posted on social media that Qantas needed to held accountable for its actions.
"I welcome today's High Court decision. We stood alongside baggage handlers when Qantas outsourced their jobs," she said on X, formerly called Twitter.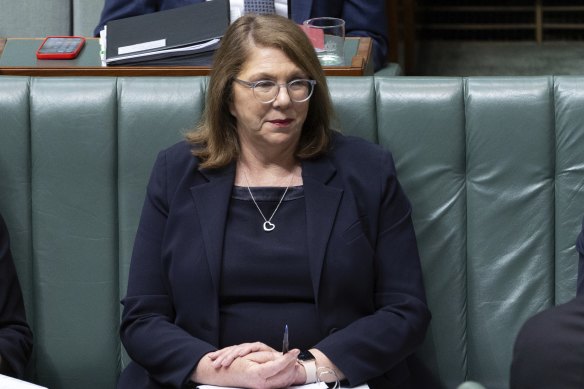 "Qantas needs to be accountable for the decisions it has taken and, as I have long said, Qantas needs to do a much better job for its workers and customers."
Shortly before question time, Labor MP Sam Rae warned the Qantas board to "consider your positions" after Transport Workers Union national secretary Michael Kaine told a press conference this morning the board, including its chair Richard Goyder, should go.
Coalition transport spokeswoman Bridget McKenzie said there were "serious questions" about the decisions of the board, "not only in backing the decision that the High Court's ruled on today".
"The very cozy set-up that former CEO Mr [Alan] Joyce had arranged for himself with the Qantas board I think has got all Australians questioning their own remuneration and settlement packages," she said in reference to previous reports that the outgoing airline chief will be pocketing $24 million upon leaving the company.
"And when you look at the payments that are going to have to be made by the staff impacted by the decision, I think the new CEO [Vanessa Hudson] made it clear that it's a new page and it's an opportunity for the board to really restore the reputation of our once beloved national carrier, and become employer of choice, rather than the behaviour that we've seen from them across a whole raft of areas, not just of the treatment of employees.