Transport Minister Catherine King said the decision to reject Qatar Airways' bid for increased flights into Australia was made in the "context" of a group of Australian women being strip-searched at Doha Airport.
During a press conference announcing the government's aviation green paper, King said her decision was made in the national interest, and no single factor was at play, including Qantas' commercial interests.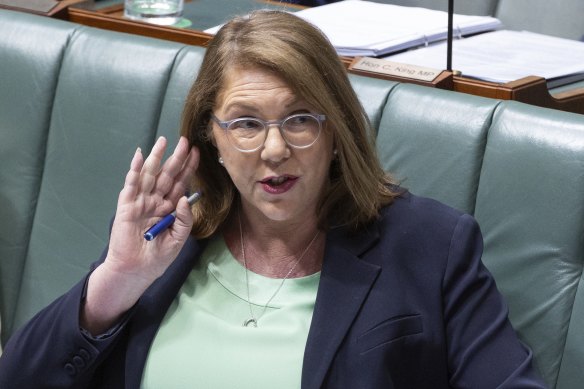 The ABC revealed on Wednesday that King rejected Qatar's bid the same day she signed a letter to the women subjected to the invasive searches, which occurred in October 2020, in which she told them she was shocked at their treatment and informed them she wasn't considering additional bilateral arrangements with Qatar.
"If you remember, we had multiple … requests on behalf of the women who had been escorted at gunpoint after a Qatar [Airway] flight and had then been subject on the tarmac in ambulances to invasive body searches," she said at Canberra Airport today.
"This is the only airline that has something like that, that has happened. And so, I can't say that I wasn't aware of it.
Loading
"But certainly, it wasn't the only factor [in making the decision]," she told reporters
She said she made the decision not to grant the airline the additional flights on July 10, and informed the prime minister before it was made public.
King initially declined to say whether the searches were a factor in her decision. However, under repeated questioning, she said it was made in the context of that incident.