Maybe it was just the reprieve for borrowers who had been battered with 10 consecutive rate rises feeling they could come up for air.
The survey also found people were more confident about their short-term family finances and the purchase of a major household item.
Some would have been lured into a likely false hope that we had come to the end of rate rises. Only one-third of those surveyed for the Westpac Melbourne Institute Consumer Sentiment Index believed rates would rise by a further 1 percentage point. Last month that proportion was almost 45 per cent.
The smart money is betting on another rate rise next month, although some economists believe the RBA won't raise rates again until June. Plus there is a school of thought predicting two more rate increases are in store before the central bank has completed the tightening cycle.
The most likely explanation for the turnaround in consumer sentiment is that the pause in April was a sign that the end is in sight, even if a bit more pain has to be endured before it is reached.
It certainly fits with the narrative that next year interest rates will come down – an outcome borrowers are holding out for.
Higher house values feed into consumers' feelings of wealth and with them their overall confidence.
But if consumers are holding out for a return to the historically low but aberrant interest rates in 2021 and early 2022, they will be disappointed.
Meanwhile, even a boost in sentiment does not necessarily translate to consumer spending.
While consumer sentiment registered as particularly low for most of 2022, spending remained buoyant. During most of the past year there was clear decoupling of consumer sentiment and consumer spending.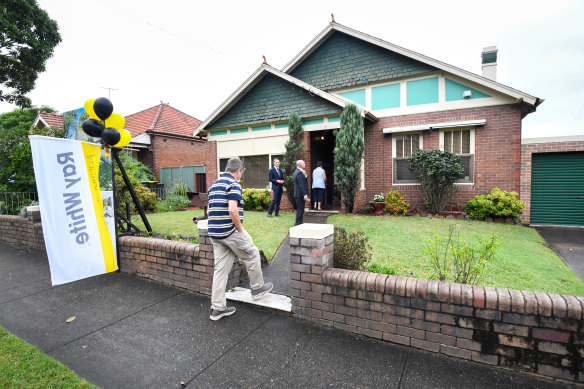 Spending has held up relatively well since November, but there are clear signs of weakening in the statistics despite pockets of strong spending being recorded by some retailers.
Westpac senior economist Bill Evans warns that consumer spending through 2023 and the first half of 2024 will be weak.
The confidence levels are not euphoric, but they are at their highest level since June 2022 – a month after the start of the tightening cycle.
If the RBA does move next month to raise rates again, these confidence levels may be put to the test.
The Business Briefing newsletter delivers major stories, exclusive coverage and expert opinion. Sign up to get it every weekday morning.