Over more than a century, three generations of Bucherers built one of the most exclusive watch and jewellery retailers in the world, selling expensive time pieces and glittering gems to the global rich and famous.
Now, the secretive 87-year-old Swiss billionaire behind the eponymous luxury boutiques — Chairman Jöerg G. Bucherer — has agreed to sell Bucherer to Rolex in a move that has stunned the world of high-end watch retailing.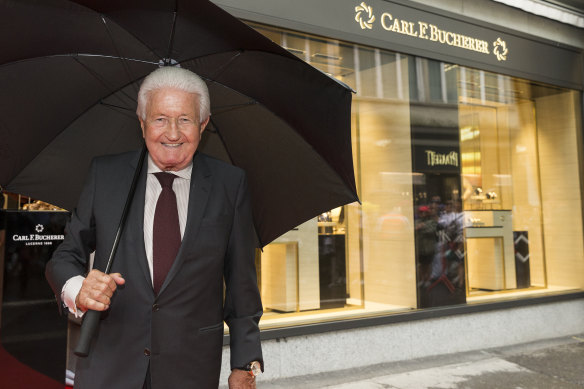 The companies didn't disclose the terms of their deal and arriving at an estimate isn't easy since neither Switzerland-based firm publishes financial results.
Jean-Philippe Bertschy, an analyst with Vontobel Holding AG, put annual sales at Bucherer's more than 100 stores at about 2 billion Swiss francs ($4.1 billion), giving the firm an enterprise value of as much as 4 billion Swiss francs. He estimated Bucherer accounts for about 5 per cent of Rolex's sales.
The octogenarian Bucherer's decision to dispose of the closely held family business took the industry by surprise partly because of the intense secrecy surrounding himself and the two watchmakers, whose histories have been closely entwined for decades. In a statement about the agreement, Rolex said his choice was made "in the absence of direct descendants."
By buying Bucherer, Rolex is giving itself a major presence in consumer sales for the first time, a strategic shift from reliance on external distributors. The only store in the world currently owned and operated by Rolex is in its home city of Geneva.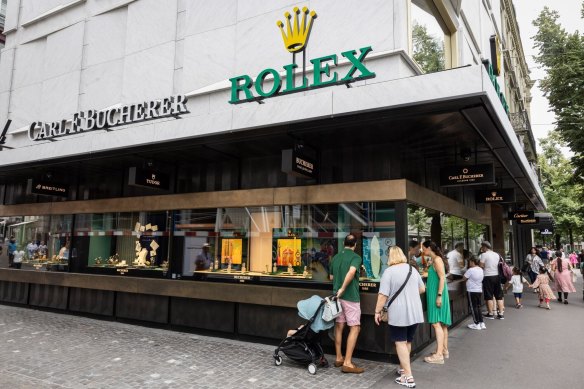 The deal, which still requires approval from authorities, comes amid what UBS has dubbed the greatest transfer of wealth in history over the next two decades as business founders and investors grow older. Yet it's unclear where Bucherer plans to direct the proceeds from the sale. A spokesperson for the firm declined to provide any details beyond the Rolex statement, adding that Bucherer "has always been a very discreet company."
What's clear is that the move will put an end to dynastic control over the purveyor of pricey jewellery and watch brands including Rolex, its own Carl F. Bucherer, Chopard and Blancpain. The business traces its roots to 1888 when entrepreneur Carl-Friedrich Bucherer and his wife Luise opened a shop in Lucerne, according to the company's website.