Fox was clearly under pressure given pretrial determinations by the judge had not gone in its favour.
The lawsuit from Dominion in 2021 claimed Fox had aired statements accusing the manufacturer of rigging its devices to award votes to President Joe Biden, of paying bribes to election officials, and of working for the late Venezuelan leader Hugo Chavez.
The settlement represents the price Murdoch was willing to pay to avoid the public spectacle of a court case in which he, his son Lachlan and a conga line of Fox News' high-profile commentators would be grilled in the witness box.
Fox had argued that claims by former president Donald Trump and his lawyers about the election were inherently newsworthy and protected by the Constitution's First Amendment. However, Judge Eric Davis ruled in March that Fox could not use those arguments, finding its coverage was false, defamatory and not protected by the First Amendment.
Although the legal bar to prove defamation was high, many in the US legal fraternity had opined that Fox's case was difficult.
So ultimately, the decision came down to money.
For Dominion, the settlement equates to three times the value of the entire company and a 10-bagger return for Staple Street Capital, which bought the majority of the voting systems company in 2018.
For Fox, the settlement is clearly a financial setback, but analysts had already factored in the likelihood of Fox having to issue a large cheque, so the share price ticked down a relatively tame 1.25 per cent in aftermarket trading. In February, Fox extended its $US3 billion share buyback, after surpassing its second-quarter revenue estimates.
But a win of this size has ramifications.
Fox and Murdoch will be the first in a line of actions resulting from its post-2020 electoral coverage.
Another US voting technology company, Smartmatic, has begun its own defamation lawsuit in New York seeking $4 billion ($US2.7 billion) in damages.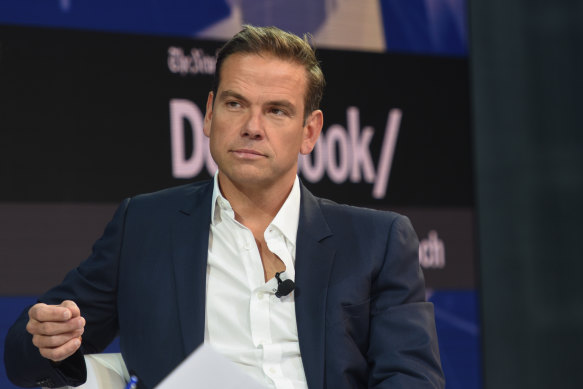 And last week shareholder Robert Schwarz filed a lawsuit in Delaware Chancery Court against Murdoch and four Fox directors, saying Fox failed in its fiduciary duties.
The suit alleges Fox was aware it was reporting false information during its coverage of the election, but was more focused on ratings and revenue than accurate reporting.
Loading
"The board's decision to chase viewers by promoting the false stolen election claims has exposed the company to public ridicule and negatively impacted the credibility of Fox News as a media organisation that is supposed to accurately report newsworthy events," the filing read.
Dominion's lawyer Stephen Shackelford, summed it up – "Money is accountability, and we got that today from Fox." he said.
The Business Briefing newsletter delivers major stories, exclusive coverage and expert opinion. Sign up to get it every weekday morning.