Specialty retail stores such as fashion, clothing, footwear and jewellery are bouncing back strongly from their COVID-19 blues, with the number of shops in the category surging across Melbourne's suburban shopping strips over the past 12 months.
"Working from home has created a fundamental shift in Melburnians' relationship with their shopping strips," said Fitzroys division director James Lockwood. "We are spending more money closer to home and more time at our local villages than ever," he said.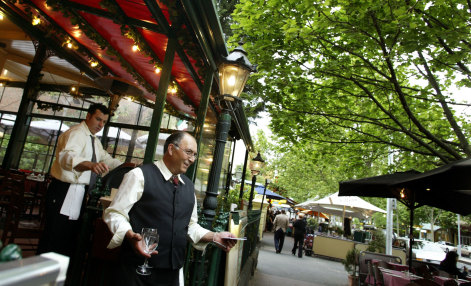 The hyper-locality has offset some impact of a slump in consumer spending as high inflation and rising interest rates affect shoppers' disposable incomes, he said. Retail turnover fell 0.8 percentage points in June, Australian Bureau of Statistics figures show, with falls in across all non-food industries.
The number of retail vacancies in shopping strips dipped 0.5 percentage points to 6.2 per cent in the year ended June 30, snapping back from their pandemic high of 10.3 per cent.
The latest Fitzroys' 2023 edition of Walk the Strip report – an industry standard for assessing the health of suburban retail tenancies – shows that 72 per cent of strips saw an increase in specialty outlets, as vacancies dipped 1.5 percentage points below their long-term average of 7.7 per cent.
The number of fashion, clothing, footwear, bridal and jewellery tenants surged by 2.5 percentage points to 33.4 per cent of all tenants.
Service retail – including hair, nail and beauty salons, fitness studios and gyms, medical and allied health services – bounced back to 27.9 per cent of all strip shops. The category is now almost at the 28.9 per cent level achieved in the 2019 strip report, after they slumped to 26 per cent during the pandemic as shoppers baulked at close personal contact.
Through the year, household spending increased for services by 4.6 per cent, but fell for goods by 1.2 per cent, according to Australian Bureau of Statistics data for June.
Leasing activity among specialty retail tenants surged 2.5 percentage points to 33.4 per cent – almost equal to their 2019 and long-term average figures.