It is a grey January morning in the chill of Berlin's coldest month. Mildura-born soprano Siobhan Stagg, based in the German capital for almost a decade, has been singing up a storm across Europe, and is preparing to fly home.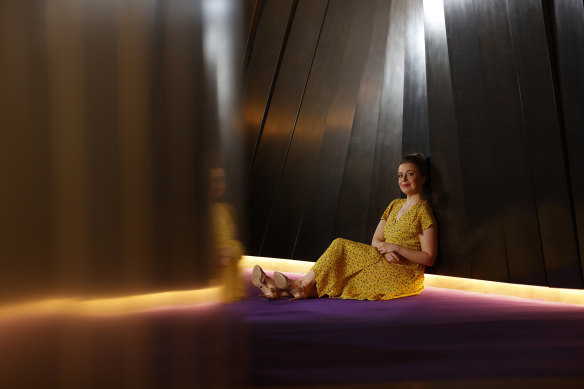 Over the past year, Stagg's work has included playing Violetta in La Traviata in Belfast and singing with the London Symphony Orchestra under conductor Simon Rattle, as well as performing Ravel's Shéhérazade with the Bavarian Radio Symphony Orchestra in Munich.
This depth of experience ensures that whenever Stagg returns to Australia, which she does most years, her performances earn high praise. This month, following a performance with the Sydney Symphony at Sydney Opera House, Stagg will head back home to Victoria. There she will perform French art songs with a long-time collaborator, pianist Timothy Young, at Melbourne Recital Centre, before singing Richard Strauss's Four Last Songs in the Melbourne Symphony's season opening gala, Zenith of Life, under the baton of Jaime Martin, whom she is yet to meet.
As part of her new role as soloist-in-residence with the MSO, she will perform a masterclass suitable for everyone, but which provides a particular opportunity for young singers to learn.
Growing up, however, living more than 500 kilometres north-west of Melbourne, Stagg didn't have many opportunities to attend classical music events. Instead, she staged concerts in the lounge room, "plastering on way too much makeup" and hanging up bedsheets as stage curtains.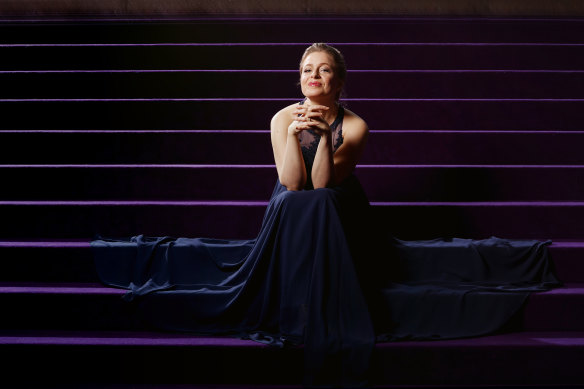 At the end of primary school, Stagg began singing lessons, which included classical, but she lacked the "tapestry" to understand her passion for music could be pursued as a career: she didn't even know the word "soprano", though that was where her voice was pitched in her high school choir.
Wearing spectacles and a warm zip-up vest now as she packs her bags, Stagg recalls six-hour road trips to Melbourne, trying to teach her schoolteacher parents and two brothers, who would become doctors, to sing in a round, in which each voice is meant to start at a different point and fit harmoniously together.
"It was not always successful," she laughs. "They were willing, they were definitely open. My parents were the first generation in their families to go to university, so they really were passionate about education and us having options to pursue whatever we were interested in."