A series of multi-million dollar contracts linked to a friend of former Morrison government minister Stuart Robert will come under fresh scrutiny as new revelations emerge about a senior public servant allegedly involved in some of the contracts.
The contracts in question were signed with the National Disability Insurance Agency (NDIA) and Services Australia and were linked to a consulting company, Synergy 360, part-owned by two friends of Robert, who was then in charge of the portfolio.
The chief executive of Services Australia, Rebecca Skinner, told a parliamentary committee inquiry yesterday that she would be "further investigating a number of matters as they are raised".
An independent inquiry run by Ian Watt, a former secretary of the Department of Prime Minister and Cabinet, has already scrutinised documentation on the contracts held by Services Australia and the NDIA and found five of the 19 were subject to special concern.
But asked by the chairman of the committee, Labor MP Julian Hill, if there would need to be a different, more thorough investigation "which has powers to compel evidence and witnesses", Skinner said: "That's correct".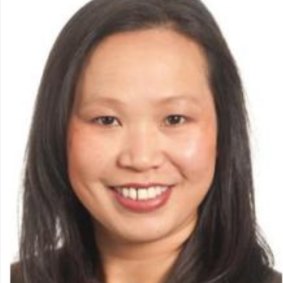 Skinner also confirmed that a senior public servant, Damian West, had been the head of the division when some of the contracts were signed in 2019. The Age and The Sydney Morning Herald reported in March that a senior public servant, who can now be revealed as West, who oversaw the awarding of contracts to Synergy 360, was a long-standing friend of a part-owner of the company, Kham Xaysavanh. She told the inquiry she had known him for 20 years and he was her "best friend's brother".
The other co-owners of Synergy 360 are ex-military official David Milo and entrepreneur John Margerison, who are both friends of Robert.
The parliamentary committee heard West had not lodged a conflict-of-interest declaration with the department. The chief financial officer of Services Australia, Angela Diamond, told the inquiry that under public service rules any potential perceived or real conflict should be declared.