Wagering giant Tabcorp and multiple pubs owned by ASX-listed Endeavour Group are facing a fresh bout of charges in Victoria after allegedly allowing a 16-year-old to gamble at their venues almost 30 times last year.
The Victorian Gambling and Casino Control Commission confirmed on Monday that Tabcorp had been charged with 57 offences, including 27 counts of allowing a minor to gamble and failing to reasonably supervise its electronic betting terminals between May and September 2022.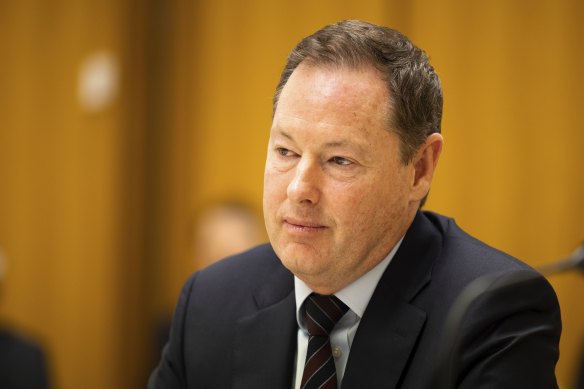 The other venues – which include the Olympic Hotel, the Brunswick Club, the Edwards Lake Hotel and the Albion Charles Hotel – face a maximum collective fine of $1 million and were charged with allowing a minor within a gaming machine area and failing to ensure gambling vending machines were reasonably supervised at all times.
Tabcorp faces a prospective penalty of up to $698,998 as the holder of the Victorian wagering and betting licence.
The Victorian regulator's chief, Annette Kimmitt, said allowing minors to gamble was one of the industry's most serious harms.
Loading
"All gambling venues must ensure they do not accept a bet from a minor and must ask for identification from anyone they suspect could be underage," Kimmitt said.
Other venues charged were the Doncaster Hotel, the Rose Shamrock and Thistle Hotel and Preston Hotel.
A Tabcorp spokesperson said the group took the matter seriously and encouraged the work of the regulator.