Deliberately infecting yourself with intestinal worms bought online doesn't sound like something anyone would ever want to do.
But this is the risky and extreme length some sufferers of irritable bowel syndrome and celiac disease are going to, experts say.
Online natural health stores, including some based in Australia, are selling "doses" of intestinal worms, also known as helminths.
The worms are shipped out as eggs or larvae from around $50, plus postage.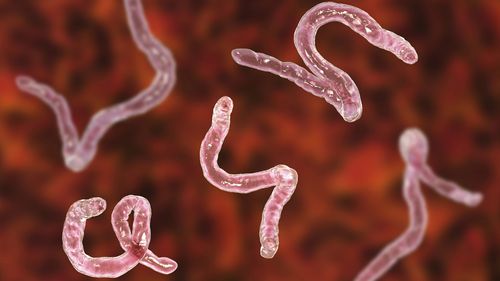 The worms are advertised as a form of "probiotic self-treatment" to improve gut health and treat food allergies and intolerances.
The practice, which can involve the use of hookworms, was first revealed by
Australian Doctor
last week.
The Therapeutic Goods Administration (TGA) has now issued a warning to Australians conducting the do-it-yourself treatment with worms, telling 9news.com.au in a statement it could make them even more unwell.
"Deliberate infection with hookworm is not safe and may be accompanied by significant side effects requiring cessation or medical treatment," a TGA spokesperson said.
"The TGA advises that this type of therapy should only be considered after consultation with and supervision by a medical practitioner."
The use of helminths has not been approved by the TGA for the treatment of irritable bowel syndrome or celiac disease.
Selling unapproved therapeutic goods to the public was also illegal, unless an exemption applied, the TGA spokesperson said.
Associate Professor Severine Navarro is a researcher at QMIR Berghofer Medical Research Institute in Brisbane.
Navarro is developing a promising drug for treating allergic asthma, inflammatory bowel diseases and celiac disease with proteins that have been isolated from hookworms.
While some studies had been done showing "live worm therapy" could potentially be beneficial for some sufferers of inflammatory diseases, the scientific results were not clear cut, Navarro said.
Even so, Navarro said she had noticed a trend, among celiac patients in particular, towards self-infecting with live worms.
"I've been involved in several clinical trials and that's how I found out that some people are actually privately self-infecting, and that it was becoming extremely popular," she said.
"It's a movement that comes from patients who really find very little relief from the treatments that are offered, particularly for celiac disease, because it's all about avoidance but you can't really fully avoid accidental exposure, especially when you're trying to maintain a normal social life."
Swallowing worm eggs or larvae naturally had an "ick factor", Navarrro said, so people who self-infected often wore a patch on their arm, and the larvae then burrowed through the skin.
Navarro said self-infecting with live worms could come with unintended side effects. 
"Some of the patients can get some gastrointestinal discomfort during the different stages of infection," she said. 
"We have also seen patients with atopic dermatitis usually have flare ups.
"Unless your treatments are followed by a GP, I think it would be a bit dangerous to do it on your own."