Continuity is paramount to ensuring structures like the Hoffmann-Oeri clan's succeed. Joerg Duschmale, a fifth-generation family member, told Switzerland's Bilanz magazine in a rare interview after being appointed to the board in 2020 that his role was "to continue the successful family history and to pass it on to the next generation."
He and Andre Serenus Hoffmann are the only two family members on the board. None is involved at the executive level.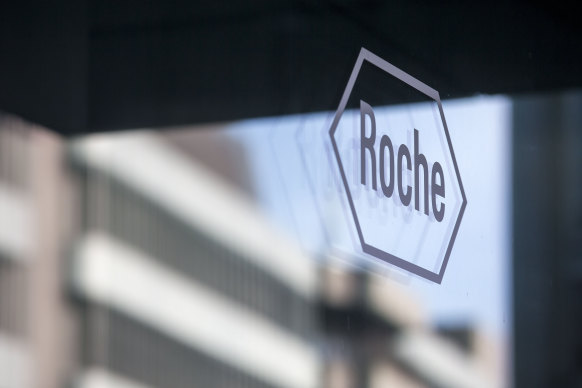 Low-key lifestyle
The Hoffmanns and Oeris have generally pursued low-key lifestyles unrelated to pharmaceuticals, spanning careers from orthopedics to running a jazz club, and charitable endeavours that frequently focus on environmental issues.
Maja Hoffmann, 66, is comparatively well known. An art collector for decades, she's produced documentaries on artists including Marina Abramovic and Jean-Michel Basquiat and spearheaded the development of Luma Arles, an art campus in France that opened in 2021. Anchored by a Frank Gehry-designed glittering metal tower, its 27 acres showcase art, including works belonging to Hoffmann, and provide studio and collaboration space.
A family member offloading Roche bearer shares is unusual — but not unprecedented.
Third-generation family member Lukas Hoffmann, a co-founder of the World Wildlife Fund and Maja's father, left the pool entirely in 2004, though his children remained shareholders. Maja Oeri, part of the fourth-generation, transferred her shares out of the bloc in 2011 and continues to hold them separately.
"The last thing you want is dysfunction."

Samy Dwek, chief executive officer of the Family Office Doctor, who advises wealthy families on trusts and succession matters.
As dynasties age, younger generations have to balance their fidelity to the company and fellow family members in supporting the golden goose with their own interests and financial needs. A common source of rifts among family members is the issue of extracting cash from the main business, with some heirs wanting to wring more dividends and others preferring to reinvest. Roche distributed more than 720 million Swiss francs annually in dividends to the family from 2020 through 2022, according to Bloomberg calculations.
But as families grow through generations and pursue their own, sometimes costly passions and interests, the desire to tap into funds beyond their allotted income stream can grow. The constituents of the Hoffmann-Oeri shareholder pool effectively doubled in 2019 when seven members of the fifth generation joined.
Allowing members the option of exiting a pooled arrangement or selling shares is key to preserving family harmony, said Dwek, of the Family Office Doctor.
Loading
"If you make them a prisoner, then they can be disruptive," he said. Here, "they've created an environment where someone can be proud to be part of the founding family, where they have the ability and flexibility to exit and follow their passion without creating a feud within the family. The very last thing you want is dysfunction."
Bloomberg