We've been enjoying French and Austrian white wines that have a taste of wet gravel. Are there any Australian wines with this taste – or is it a terroir thing?
A.T., Northcote, Vic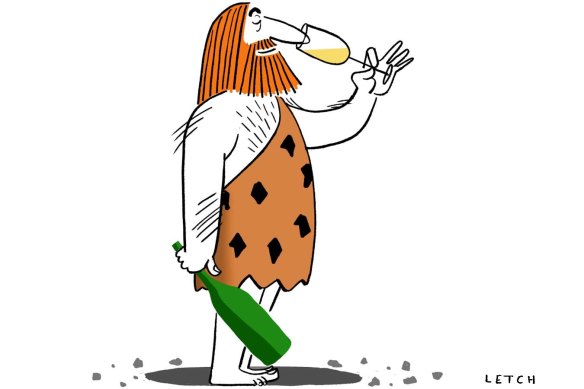 Attempting to describe the taste of wine is a bit like trying to catch a cloud in a butterfly net, and yet mineral descriptors have long been used for certain wines. We use adjectives that, by themselves, can seem absurd but, in the context of many other aromas and flavours in a complex wine, make sense.
Loading
If we say a wine smells like wet slate or chalk or has a taste of river stones, that doesn't mean that's all you can taste. It might simply be a nuance that sets one wine apart from its fellows. Stone fruits (peach, nectarine) and citrus fruits (grapefruit, lemon) are common in chardonnay, but a scent of struck flint or wet gravel can be a distinguishing feature.
In France, chablis (which is chardonnay), sancerre (sauvignon blanc), vouvray (chenin blanc) and muscadet (melon de Bourgogne) often have a mineral or stony note as part of their bouquet and taste. This can render the wine much more interesting than a simple monotone of peach, for example. The same can be said for grüner veltliner from Austria's Wachau and Kremstal regions.
Loading
Alas, it's not possible to identify a certain grape, winemaker or region in Australia that produces wines with these characteristics. They do occur, but not consistently. This may have something to do with weather: cool climates and colder seasons tend to produce more minerally wines.
Minerality doesn't come from fully ripe grapes, either, hence the link with very cool climates where ripeness is marginal and sugar (and alcohol) levels are lower. Try Tasmanian whites, especially riesling and chardonnay, Hunter Valley semillon and early-harvested chenin blanc from Margaret River (or, paradoxically, the Swan Valley).
Some authorities would have us believe that the stony, gravelly or other mineral tastes come from the bedrock of the vineyard. It's an appealing idea – getting chalky notes from the chalky soils of Chablis and Champagne seems logical, for instance – but it's yet to be scientifically proven. Just put it down to the wonder and mystery of wine.