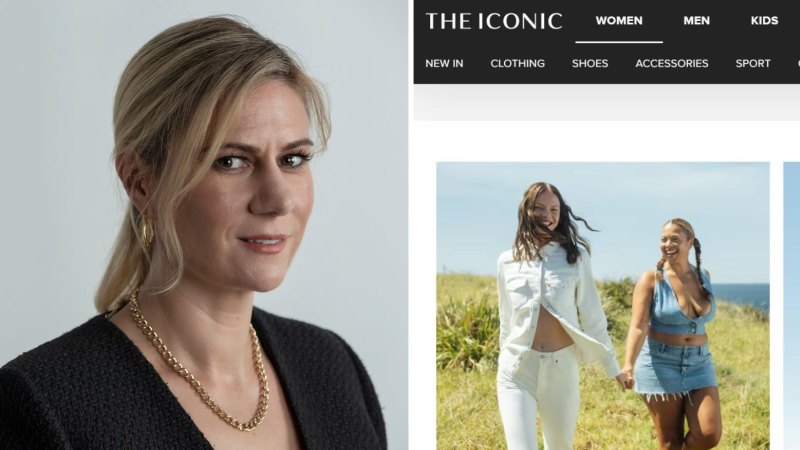 "I want to show women that you can have these roles and have children," Berchtold told The Australian Financial Review in 2019.
In the statement announcing her appointment to Best & Less, Berchtold said: "BLG's brands are synonymous with quality and value and having a close affinity with mum and her family. As a mother of three young children myself I can personally attest to that."
During COVID-19, Berchtold was critical of the federal government for not doing more to support the retail sector, saying JobKeeper was insufficient. (The Iconic did not receive JobKeeper as its sales in the pandemic did not dip below the 30 per cent loss of revenue threshold required to qualify.) During her tenure, Berchtold also oversaw the introduction of Considered, The Iconic's play for customers wanting to ethically shop by attributes such as fair trade, recycled materials or brands that donate a proportion of their sales to charitable causes.
Berchtold's departure from The Iconic adds to a number of high-profile vacancies across the retail sector, including Baby Bunting, whose CEO, Matt Spencer, is leaving the business later this year.
The Iconic is reportedly also hunting for a replacement for chief customer officer Dean Chadwick, who recently departed for accounting software company MYOB.
Last month, The Iconic announced job cuts affecting 69 roles across its operations, about 6 per cent of its total employees. In 2022, the company was the subject of a series of reports containing allegations of poor working conditions at its Sydney facilities, after the company found it had underpaid workers $1 million between 2013 and 2020. Most of the unpaid wages have been reimbursed to the employees and former employees.
The Iconic is owned by Global Fashion Group, which is listed on the Frankfurt Stock Exchange. In the 2021-22 financial year, The Iconic's revenue totalled 474.7 million euro ($777.18 million), while gross profit totalled 211.8 million euro, 15.7 per cent higher than the previous 12 months, according to the company's financial statements. The same report showed FY22 earnings before interest, tax, debt and amortisation (EBITDA) of 11.3 million euro ($18.5 million).
Loading
Best & Less has been hit by weakened consumer demand and margin pressures over the past six months, and its profits dropped by 31.2 per cent to $13.7 million for the first six months of 2023.
In February, Murray said even though trading conditions had been challenging, Best & Less was well-placed for the spending slowdown."Despite near-term macroeconomic headwinds, we expect a migration to value," he said.