Walk the cold streets here and you will see the Palace of Peace and Reconciliation, a 62-metre-high pyramid entirely encased in stained glass. You might spot Khan Shatyr, a 150-metre-high tent-shaped building that houses a shopping mall and a fake beach.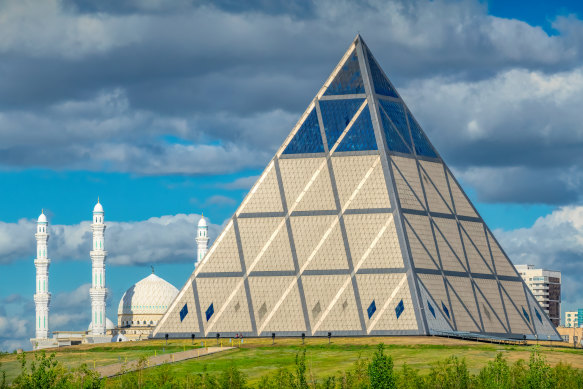 Perhaps you will see Nur Alem, which at 80 metres in diameter is the world's largest glass sphere. And you will almost definitely go past the Nazarbayev Centre, a huge, eye-shaped building designed by the British architect Norman Foster, a library and archive dedicated entirely to books about and artifacts connected to Nursultan Nazarbayev.
And that's barely even scratching the surface of the coterie of wild and wonderful buildings that have appeared in Astana since it graduated from humble Akmola.
Welcome to Central Asia. Welcome to a part of this continent that probably isn't the first to spring to mind when you think about our nearest neighbour. Asia, to us, tends to be Thailand and Indonesia, Japan and South Korea. It might be India. It might be China. But it's probably not Kazakhstan, Uzbekistan, Turkmenistan and the like.
That's a shame, too. Because there is a whole world to discover in these countries, a whole new set of histories that you're probably unfamiliar with, cultures that we in Australia tend to know so little about.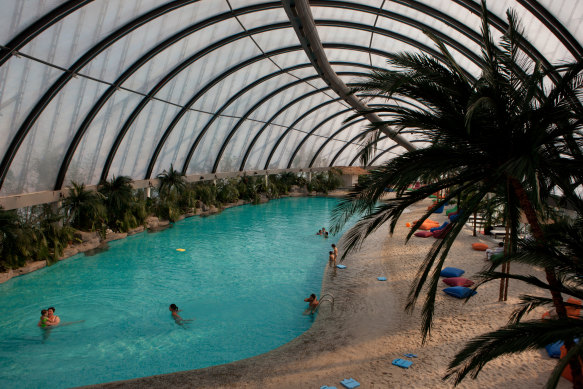 Who knew Astana featured some of the world's most amazing architecture? I didn't, until I went there. I'm still baffled by its existence really, though at least I know it's there now.
Kazakhstan is an incredible place, with vast swathes of open space punctuated every now and then by cities that run the gamut from drab to mind-boggling.
And what of its neighbours? Uzbekistan might just be the true highlight of Central Asia, with so much history to lean on. This country was the halfway point of the legendary Silk Road, a natural meeting place for those from Asia and Europe, a sprawling marketplace in which to trade goods and swap ideas.
That geography bred wealth, which you still see in the madrasas and mosques of Samarkand, and the towering minarets of Bukhara. Even Tashkent, post-Soviet and sometimes unlovely, has a whole lot going for it if you know where to look.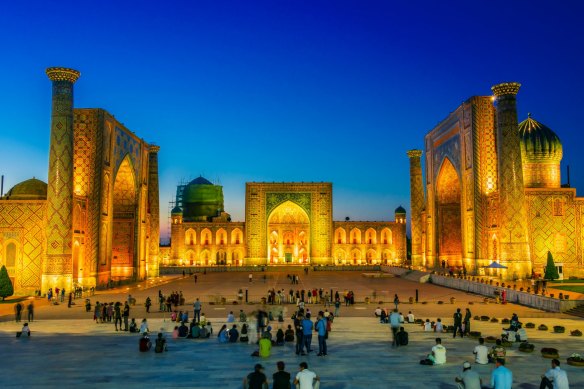 And we haven't mentioned Turkmenistan, a country that periodically just dips out of the wider world, that closes its doors and won't let anyone in. Right now it's open to tourism, meaning you can poke around a place like no other, where the capital, Ashgabat, boasts the world's highest concentration of white marble buildings, and where citizens are strongly "encouraged" to drive white cars only.
It's not all quirk though: there's ancient Turkmen culture here, which dates to the Middle Ages. Fascinating stuff.
Loading
And then you have the mountains and the beauty of Kyrgyzstan, the raw wonder of Tajikistan.
This is Asia, real Asia, as much as anywhere else you will find in Traveller or picture in your mind's eye. It is snow-covered mountains and glass-covered pyramids. It is cities that haven't changed in millennia, and some that swap their names faster than most of us can keep up.
You've never been anywhere like it.