"Governments will also consider whether other proper therapeutic pathways should be examined to allow patients to obtain vapes through a pharmacy where they need them. Because a whole new generation of Australians will need support to quit their nicotine dependency."
Australian Medical Association president Steve Robson said doctors preferred interventions other than vaping to help people quit smoking, but agreed there was a new portion of the population addicted to nicotine through vapes.
"We will need to support these people to manage their nicotine addiction and this change will allow that," he said.
"While the AMA is supportive of the plan to allow all GPs to prescribe vapes, we will need strong education and clear guidelines made available. There must also be clear communication to the general population about the next steps."
Loading
Royal Australian College of General Practitioners president Nicole Higgins said she cautiously supported the move, which would make prescribing vapes less onerous.
However, she wanted the government to recommend an approved product to standardise the process and remove uncertainty for doctors.
The 5 per cent annual tobacco excise increase will start in September and apply for three years on top of indexation. The government will also bring the tax treatment of roll-your-own tobacco products into line with cigarette packets.
The current tax rate is about $1.16 for each cigarette stick with less than 0.8 grams of tobacco content, or $1663 per kilogram of tobacco content.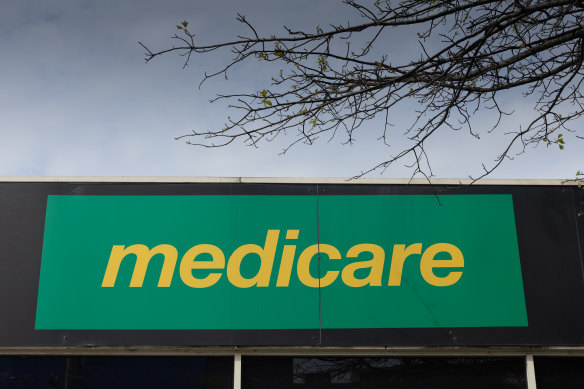 The extra revenue will help cover a growing hole in expected tobacco taxes. In 2019, then-treasurer Josh Frydenberg forecast the government would collect $16.5 billion of tobacco excise in 2021-22. Instead, it raised $12.6 billion.
In the current financial year, the government is facing a $4.5 billion shortfall in excise compared to early budget forecasts.
Butler said the extent of the government's costings would become clearer on budget night next Tuesday, including whether it would boost rebates or introduce bulk-billing incentives for GPs.
Loading
"There is more in the budget in health," he said. "We are very conscious of the financial pressure that, particularly, general practice is under … We have been thinking very carefully through ways in which we can alleviate that financial pressure."
He said the government could not undo several years of frozen Medicare rebates in one fell swoop but that rebuilding general practice remained his top priority.
Butler revealed the budget would invest $950 million in digital health, and it would soon be compulsory for scans and pathology tests to be uploaded to My Health Record.
Currently, just one-in-10 specialists uses My Health Record and only 20 per cent of radiology reports are uploaded.
"Patients find this so frustrating because every lost test result means another day off work, another waiting room, another procedure and yet another gap fee," Butler said. "What a waste of time and money."
Extending the national immunisation program to all pharmacies and further subsidising the opiate dependence treatment program will also channel nearly $500 million into community pharmacies over five years.
With Shane Wright
Cut through the noise of federal politics with news, views and expert analysis from Jacqueline Maley. Subscribers can sign up to our weekly Inside Politics newsletter here.