Murphy gets closer to the stumps, a bit more like a Ravi Ashwin, and attacks the stumps.
Loading
He doesn't turn the ball as much as Lyon and doesn't get as much bounce, but you don't necessarily need that in India. You need someone who's going to be attacking the stumps and attacking the front pad for LBWs. Getting a little bit of movement, either straight on or turning.
Murphy does that well, but Lyon is wider on the crease, he's more outside off stump spinning it back towards the top of off stump, which works well on pitches which are harder, like here in Australia, which have more bounce.
I always felt that was going to be a problem for Australia, that Lyon wouldn't get LBWs like Ashwin because he's got so much more angle on the ball. It's hard for Lyon to hit a batsman in line with the stumps and then for the ball to go on to hit the stumps, particularly to right-handed batters. It's not something that Lyon does a lot.
There's no doubt Australia's short preparation was far from ideal, but I don't think that's going to improve. I think this is par for the course these days.
Ideally, you'd like to go over there three weeks before the first Test and play two or three first class games on low, slow turning pitches. But that's not going to happen.
I don't think Australia will have the time to do that or want to give up the time to do that in the schedule, and I'm not sure they're going to get low, slow turning pitches in tour games, they're more likely to get a couple of green tops.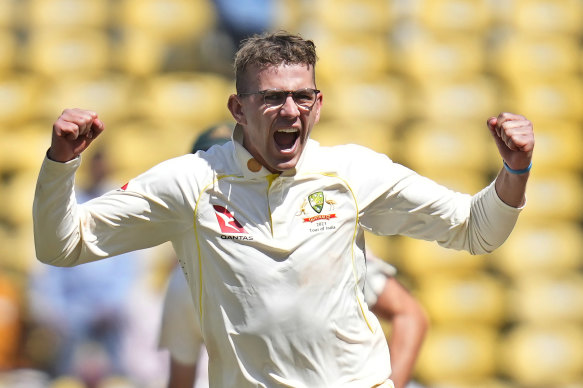 I've heard people talk about now we've got the IPL these guys know India so there's no excuse, but the IPL is played on a different type of pitch.
Losing the first Test of a series is always tough, but we managed to turn things around on the 1997 Ashes tour after being beaten in the opening Test at Edgbaston, and this current Australian team can do the same in India. All it takes is one good day and that might be the first day in Delhi.
Loading
While it is hard to compare India with England because the conditions are so different, it's all about a positive mindset.
In Nagpur, we had them seven for 240 in the first innings. They weren't cruising by any means. Unfortunately, those lower order runs got away from us. But the game can turn at any stage. Australia just needs to be consistent, bat well, and bat big in their first innings.
Mark Taylor is a former Test and ODI captain for Australia who led the team to the 1996 World Cup final, and a former Cricket Australia director.