The May budget will bolster the Australian economy against the worst global growth forecasts in 30 years, Treasurer Jim Chalmers says as he prepares to leave Australia for meetings in the United States to discuss the international outlook.
Chalmers will fly to Washington, DC, on Wednesday with Reserve Bank governor Philip Lowe and Treasury Secretary Steven Kennedy for G20 finance ministers' and central bank governors' meetings. They will also attend International Monetary Fund and World Bank meetings.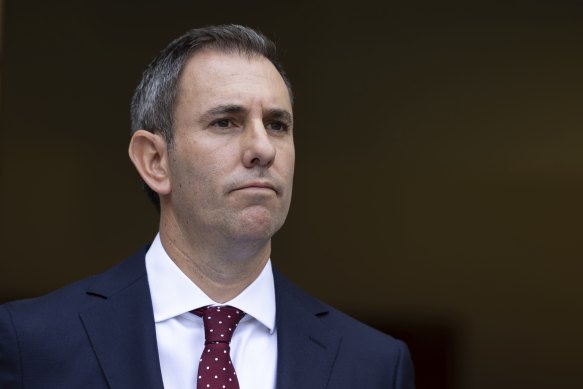 Chalmers said international uncertainty would be a key influence on the budget he hands down in four weeks.
"Global conditions have become more complex and confronting than they were even a few months ago," Chalmers said.
"That means these key meetings and our upcoming budget will be all about providing security for our people in uncertain times for the world."
Chalmers will meet US Treasury secretary Janet Yellen, Britain's Chancellor of the Exchequer Jeremy Hunt, Canadian Deputy Prime Minister and Finance Minister Chrystia Freeland, New Zealand's Finance Minister Grant Robertson and Ukrainian Finance Minister Sergii Marchenko.
The meetings come after recent US banking collapses heightened volatility in global financial markets and as countries around the world grapple with higher interest rates and high inflation.
The IMF's latest world economic outlook and global financial stability reports will be published this week, and Chalmers warned the updates would be even bleaker than previously forecast.
"Recent tremors in global financial markets have increased uncertainty and downside risks, and the IMF is now forecasting the weakest five-year period for global growth in more than three decades," he said.