Sting
Aware Super Theatre, ICC, February 15
★★★★
There was a time when it wasn't hard for a budding young rock snob to dislike Sting.
With his solo debut in 1985, seemingly overnight he'd somehow gone from being one of the most enigmatic frontmen around (despite being merely the third-coolest member of his band, mercurial rock trio the Police) to some smug, tree-hugging purveyor of relatively soft rock.
That time, it quickly transpires on this night, is long gone.
Sting has named this tour simply but instructively "My Songs" and, in one of the most impressive opening flexes you're likely to see, he and his band steam into a sizzling Message in a Bottle, follow it with the jazzy stroll of An Englishman in New York, then add a cherry on top with the calypso pop rush of Every Little Thing She Does Is Magic.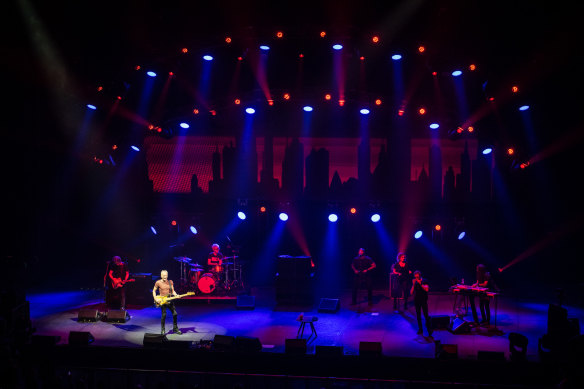 There are two Police songs in there, you might note, but such are Sting's charm, showmanship and consistent, almost deceptive brilliance with a tune, he doesn't play another one from that past life for maybe 45 minutes and you don't even notice.
Admittedly, pretty much every song played has that slick sheen that may have put you off the oft-overproduced recorded versions, but the upbeat ones are brought to life on stage with unexpected vigour and, more often than not, the downbeat ones stealthily seduce.
You hear perhaps forgotten songs like Desert Rose and wonder how and when they wormed their way into your consciousness. Or you smile at the mad time signature of Seven Days. Even when you note that Heavy Cloud No Rain, with its lite blues, won't be giving Gary Clark jnr any sleepless nights, along comes a powerhouse cameo from a backing singer to end it on a high.