The boss of ASX-listed fashion retailer Universal Store says the rental crisis is forcing younger shoppers to curb discretionary spending, after a trading update from the company saw shares plummet by more than 25 per cent.
Universal chief executive Alice Barbery told analysts on a conference analyst on Wednesday morning that while the business is on track to deliver record sales in the 2023 financial year, there are increasing signs that young customers are feeling cost-of-of living pressures.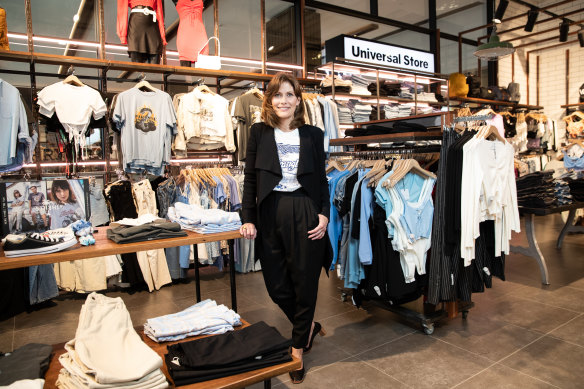 Barbery said that while youth customers were still somewhat shielded from inflationary pressures, surging housing costs were affecting many consumers.
"Where the rental markets are the toughest, I think that's the single greatest pressure that our consumer is feeling," she told analysts on Wednesday morning.
"Where those rental markets are toughest, we are seeing more discerning spending."
Barbery and Universal Store's chief financial officer Renee Jones said consumers had not stopped spending entirely, and noted that the group's growth plans remain on track.
The business is still expecting group full-year sales in the range of $258 million to $261 million, compared with the $208 million it reported in 2021.
But investors appeared spooked by references to a deteriorating macroeconomic environment, and shares plunged by 26.6 per cent to sit at $3.04 just after 11:30am.
Analysts have been bullish on companies like Universal Store over the past few months with the belief that younger consumers will be more willing to continue to spend on clothes and accessories, given many have more assistance from family in covering their housing costs and fewer shoppers in this cohort have mortgages.