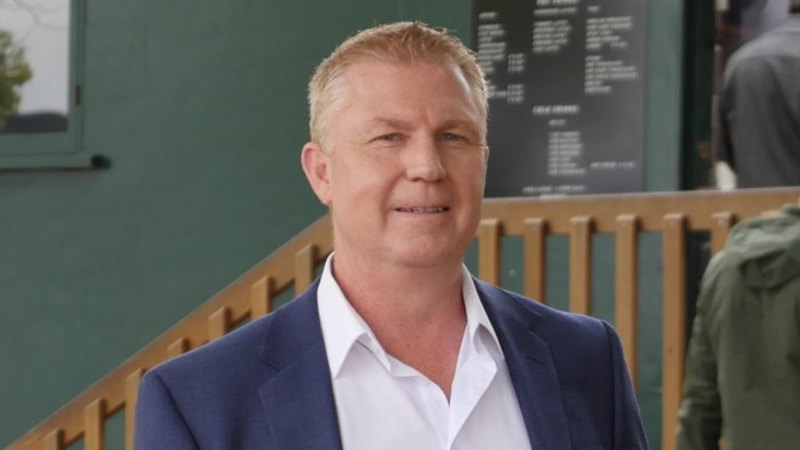 Hayward emailed a "suicide note" to his wife soon after learning about the allegations, which she passed on to police amid fears for his safety.
Loading
In it, he wrote: "In the coming days, I expect to be accused of child sex assault in relation to (a child), which I have done".
He also alluded to the warning his wife had given him before the allegations surfaced about getting into bed with the girl over concerns he could be accused of abuse.
During a police interview, Hayward denied the note was a confession, saying he intended to take his life to spare his and the victim's family from media scrutiny that would follow the situation being made public.
He also said he didn't want his wife to blame his victim for his death, and the admission was designed to avert this and maintain the two families' close relationship.
The former pastor also said he was under a lot of pressure and depressed over a failed former business, which owed $440,000 to the tax office, when he wrote the note.
Hayward gave evidence at trial in a bid to clear his name but, while summarising the Crown's case, prosecutor Sean Stocks told the jury Hayward was evasive and used "weasel words" to minimise his relationship with the girl.
Justice Stephen Lemonis told the jury that Hayward's note to his wife couldn't be used in isolation to convict him due to its vague nature.
He also instructed it to scrutinise the child's evidence with great care due to the lack of precision in her testimony and delay in the allegations being made against Hayward, which he said impaired his ability to mount a robust defence against the allegations.
Hayward resigned from the WA Nationals after the charges were laid in 2021 but continued to sit in the state's upper house as an independent MP.
He will be banned from parliament if his sentence is five years or more.
Hayward was remanded in custody and Justice Lemonis has reserved sentencing until October 16.
The maximum penalty for indecently dealing with a child is 10 years' imprisonment.
AAP