About 700 West Australian children with autism will be invited to take part in a new national trial examining the effects of pre-emptive intervention.
The Inklings trial, which will be run by the National Disability Insurance Agency in partnership with Telethon Kids Institute, will assist families with children showing early behavioural signs of autism.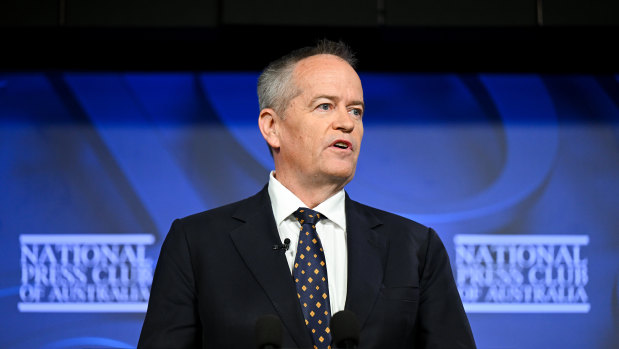 Government Services Minister Bill Shorten said the research would look at whether early intervention would reduce the levels of support needed later in life.
"Some 700 families in Western Australia will be invited to be part of the pilot … [to find out if] intervening earlier can assist children to have improved outcomes as they develop," he said.
"I think it's very exciting for future generations and for early intervention mainstream services outside the NDIS, so the NDIS is not the only lifeboat in the ocean."
Loading
He said parents of children on the NDIS wanted their children to be able to exit the scheme as soon as possible, and outlined six policy directions aimed at improving outcomes to make this possible.
The changes, including the plan for WA, are aimed at getting the scheme "back on track" and up to date with modern ideas and information, with the goal to reduce the need for support over time and increase participants' independence in their daily lives.
"I saw families and carers who willingly put their life on hold … to care and love for their person with a disability but were tired. Physically, financially, emotionally exhausted," Shorten said.