London: Notorious warlord Yevgeny Prigozhin has been confirmed dead after genetic analysis of bodies found after a plane crash on Wednesday, Russian officials have said.
The Wagner paramilitary group founder, who led an unsuccessful coup against the Kremlin two months ago, was among the 10 victims whose identities had been established, according to the Investigative Committee, the main federal investigating authority in Russia.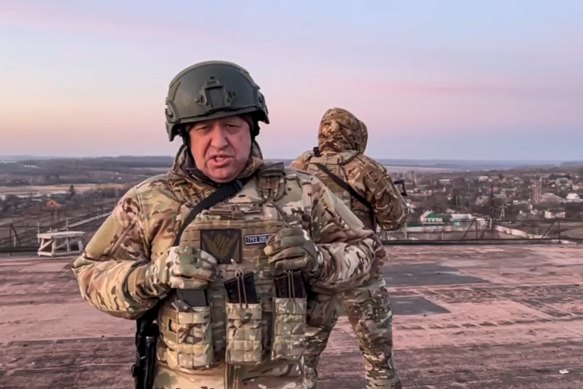 Prigozhin's private jet came down north-west of Moscow on August 23, killing all those on board. The Kremlin has denied speculation it was to blame for the crash.
"Molecular-genetic examinations have been completed as part of the investigation into the plane crash in the Tver region," Svetlana Petrenko, an Investigative Committee spokeswoman, said.
"According to their results, the identities of all 10 victims were established, they correspond to the list stated in the flight list."
Loading
Kremlin spokesman Dmitry Peskov on Friday described the incident as "tragic", calling rumours of possible foul play an "absolute lie". Russian officials opened an investigation into air traffic violations after the crash but have otherwise not disclosed details about the possible cause.
Russia's civil aviation authority earlier this week said Prigozhin, along with some of his top lieutenants, were on the list of the passengers and crew members on board the plane including extremist Dmitri Utkin, a founder of the Wagner militia.
Military analyst Sean Bell said he was speculative about trusting the investigative board, which could have pre-emptively drawn conclusions on the instructions of Russian President Vladimir Putin.