She added the area also held significant cultural importance to Indigenous people. "We've been clear about what our position is on that," she said.
The project, which has been under way for several years, would have resulted in the dam wall being raised by 14 metres, allowing for a flood mitigation zone above the dam's current capacity. It would have been able to hold an extra trillion litres and possibly reduce flood damage by 75 per cent.
This would have allowed floodwaters coming through the catchment to be released in a controlled way, delaying and reducing the flood peak for thousands of residents in the Hawkesbury-Nepean region.
Sharpe's announcement follows a commitment NSW Premier Chris Minns made before the election that a Labor government would instead lower the maximum water level, creating a flood mitigation zone without needing to raise the dam wall.
Long-term campaigner Harry Burkitt, who has led the campaign against raising the dam, said it had been an eight-year fight to see the project stopped.
"Lots of blood, sweat and tears have been poured into this win, and it's a great credit to all the people out there who have supported the campaign – chief among them Chris Minns," he said.
"We look forward to seeing [Water] Minister [Rose] Jackson officially withdrawing the development application for the dam raising in the coming weeks and embark on new flood mitigation measures in the Hawkesbury-Nepean Valley.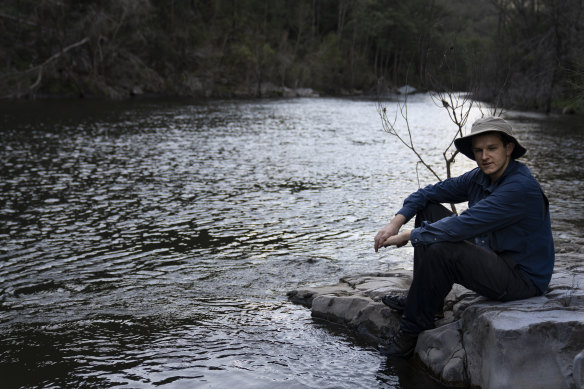 "Importantly, the Labor government must continue its strong legacy in protecting the Blue Mountains and re-enact legislation repealed by the Liberals to prohibit the flooding of the Blue Mountains National Park."
Gundungurra traditional owner Kazan Brown said the news was a welcome relief.
"It is awesome," she said. "We were pretty confident it wasn't going to go ahead after the election, but this is a big weight off the shoulders. I don't know what I will do now with my time."
The previous government considered alternative methods of flood adaptation in the Hawkesbury-Nepean region and found that raising the dam wall was the best option in terms of minimising risk to life, property damage and cost.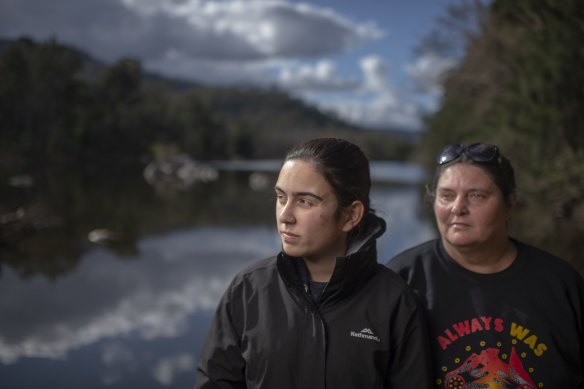 Warragamba Dam was never built to be a flood mitigation tool, rather it was designed to cater to Sydney's growing water needs in 1960. It remains one of the largest domestic water supply dams in the world, storing about 80 per cent of Sydney's water.
However, when it floods, the Warragamba Dam catchment can contribute as much as 70 per cent of the water to the floodplain of the Hawkesbury-Nepean region. This area has the highest flood exposure in the state.
The Morning Edition newsletter is our guide to the day's most important and interesting stories, analysis and insights. Sign up here.