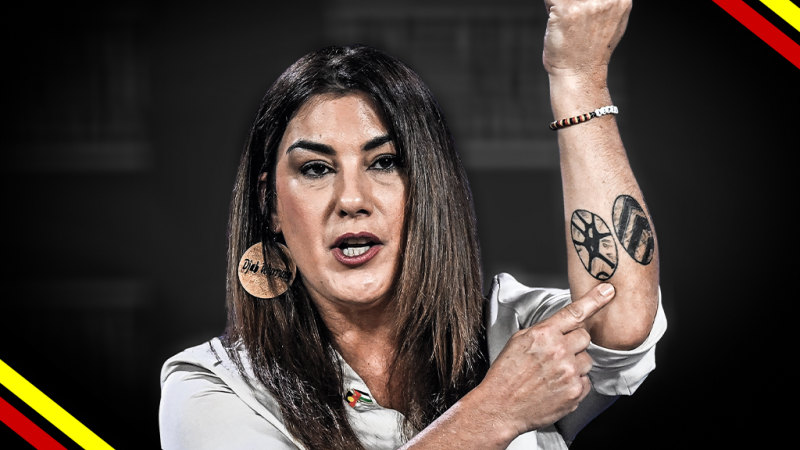 When the Yes campaign is forced to confront the arguments of the progressive No – to respect elders, activists, frontline workers – they ignore or dismiss us. Our voices are an inconvenient truth.
Loading
We were dismissed, disrespected and ignored from the beginning of the campaign for constitutional recognition, and this continued through the dialogues and the Uluru meeting. The response of Megan Davis to my criticism of this process clearly demonstrates their strategy. Davis twisted my exposure of the constitutional recognition campaign banning "significant leaders from the movement because of their cynicism about government", to suggest I was lying. My point was not about me, it was about the many other critics of the process that were actively silenced. Some sovereign people protesting this process were violently arrested. There was no consensus. I was at the table for the dialogues at the Uluru Convention and I saw first-hand the top-down nature of the process. That is why I and many others walked out.
The Yes campaign is actively working hand in glove with Labor, mining companies and corporate Australia instead of engaging with the people they claim to represent. They are in alliance with people and organisations which, history shows, are the ones most benefiting from the continued oppression of First Peoples.
Addressing the Truth is not easy or convenient, but it is essential. When we say our sovereignty has never been ceded, we speak Truth.
As sovereign people, we do not want to be in your Constitution. Your Constitution was designed to erase our existence and for us to be recognised in it with a token Voice does not empower us, it is another step in the process of assimilation.
If the Yes vote wins, we are guaranteed more of the same: First Nations voices calling for control over our lives and Country, and governments twisting, bullying and ignoring them as they continue to kill us and benefit from our land.
If the No vote wins, we will start afresh: A clean slate to work together to explore and own the Truth of this country. Those fighting for real change will be emboldened.
The Blak Sovereign Movement's pamphlet on the referendum presents a way forward to peace and real change. Stand with us.
Lidia Thorpe is a DjabWurrung Gunnai Gunditjmara woman and a federal senator for Victoria.
The Opinion newsletter is a weekly wrap of views that will challenge, champion and inform your own. Sign up here.