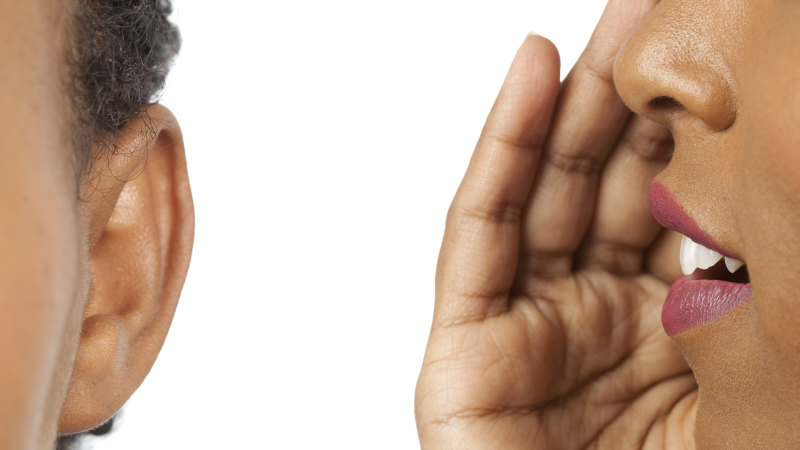 "They start to worry they're going to appear and take some of the [family] inheritance," says Shaw. "They literally don't know what to do with that information." (Other clients, she says, have been overjoyed to find out about a new family member.)
Then there are those clients who find out that one parent had an entirely different family that they always kept secret.
"I have known people who have done that," says Shaw, noting in one instance the secret only came out after that parent died. "Say it's your father who had a parallel family and your mother's still alive. That's an example where people may or may not rock the boat. They may want to wait until they're freer to explore it, if their mother passes away."
"It really does disrupt your life as you know it," Shaw says. "So you've had a whole narrative around how life ran and why it ran a particular way [when you were growing up]" – maybe you thought your parent was away because they were working – "it's a lot to take on to now rejoin the dots in a completely different way. So that can really shock your sense of loyalty, identity, just how you saw the world."
The same goes for those who discover, belatedly, that they're adopted.
Loading
"It can really shake and even destroy your sense of self," says clinical psychologist Dr Rowan Burckhardt, director of the Sydney Couples Counselling Centre. "For some, it can feel like a real betrayal. [But others] might actually see that it was done out of love and care, and then not feel so hurt, even if they wish they had been told."
Another common secret is that a loved one came from an entirely different religious or cultural background.
"I've known people who found out that they had Aboriginal heritage, or Jewish heritage," says Shaw, noting that it's often a birth certificate or other family papers that give the secret away, after a loved one has died.
"So there's [sometimes] a sadness," says Shaw, noting that people often feel regret they weren't able to get to know their loved one better, and more authentically.
Others feel grief, as I did with my father, that they were robbed of the opportunity to treat their loved one more compassionately. (When my mother told me after he died about my father's use of anti-depressants, she said he felt shame about having a mental illness.)
"Let's say you had someone who was exploding with anger, that's a hard thing to be on the receiving end of… but if you could understand the level of pressure he was under, or the fact that he'd gone through a huge loss in that period, it would actually make you understand him better and therefore not be so affected," says Burckhardt.
This is because for us to be able to meet another person's needs in any relationship – whether romantic or familial – it's crucial that we actually understand them as a person, he adds. So secrets can easily disrupt this primal need we all have.
So, what to do if you discover a long-ago secret about someone you love? And, as often happens, they're no longer alive, so you're unable to speak to them about it?
"First of all [ask yourself], 'This is a historical piece of information, what does it really mean to me right now in 2023?'" says Shaw. "Do I need to be unhinged by it? Does it really change my life as I know it?"
Loading
"You might initially feel angry, or betrayed or upset," she adds. "But also, [ask yourself], what good reason they might have had. It could have been their own shame, or wanting to protect you," says Shaw, noting that she knows of many Jewish people who arrived in Australia after World War II who claimed to be Christian because they feared "being judged again".
"That was really important because that was their way of trying to be safe, and have their children be safe," she says.
"Also, try not to get caught up in wondering how things could have been [if you'd known their secret]. Even if you knew about it, it doesn't mean that the floodgates would have opened, and everything would have been fine."
Make the most of your health, relationships, fitness and nutrition with our Live Well newsletter. Get it in your inbox every Monday.