We like our pizzas cheap
Same store sales of pizza franchise group Domino's dropped by 0.2 per cent in the year to June 30, largely due to customers not being impressed by higher prices.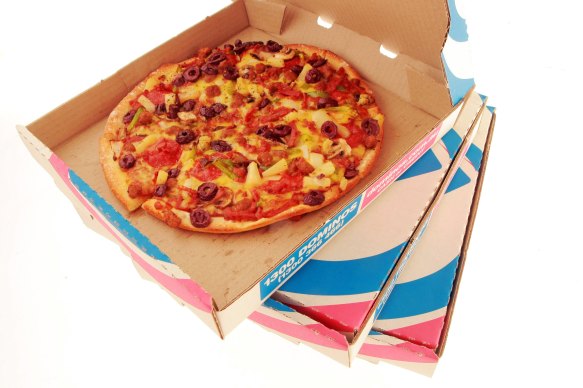 With food ingredients and energy prices rising by up to 11 per cent during the same period, Domino's did what most businesses tend to do in such situations: hike up prices and delivery fees.
CEO Don Meij told The Australian Financial Review that Domino's may have "gone too far" in trying to claw back some costs, adding: "We think we've got our offering right, and we think we're back." Time – and pizza – will tell.
We don't always love a bargain
Loading
Bed linen, towels and cushions reduced by up to 60 per cent!
You would have thought customers of Adairs, the homewares retail chain, would be breaking down those doors … Not quite. The group reported that sales at its stores had fallen 8.9 per cent for the first seven weeks of the new financial year.
According to CEO Mark Ronan, shoppers battered by inflation and rising mortgage interest rates just cannot be tempted into buying extra towels and doonas – not even by huge discounts.
We don't need as many rubber gloves
Loading
Ansell, the Australian firm that describes itself as a global protective clothing company, reported a 6.6 per cent drop in profit in the past financial year, after sales hit record highs during the pandemic. It seems hospitals and other healthcare providers stocked plenty of rubber gloves and aprons during the crisis and are only now slowly clearing their stockpiles.
We are driving older cars
Bapcor, the company that owns motor vehicle parts group Autobarn, reported record revenue of more than $2 billion in the past financial year.
Much of that growth is due to the fact there are more cars on Australian roads … and the average age of those cars is also increasing. In fact, the perfect Bapcor customer is a motorist driving a car that is at least four years old.
Cheaper sofas are in
Online furniture retailer Temple & Webster posted a 30 per cent drop in full-year net profit, prompting CEO Mark Coulter to tell the media that the retailer's Millennial-focused customers were "trading down".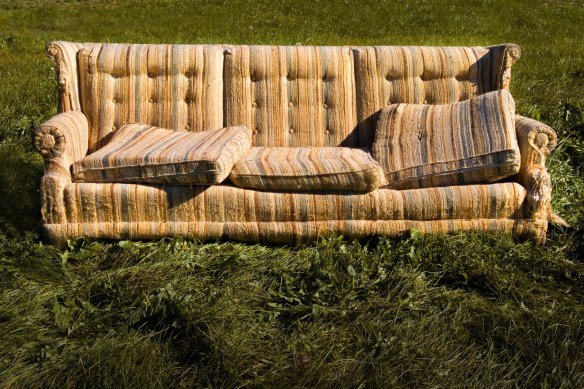 Instead of fancy Tuscan-inspired lamps and expensive bedside tables, customers were opting for "furniture staples" such as budget-friendly couches.
Luxury hampers are, well, a luxury
Gourmet food producer Maggie Beer Holdings reported that revenue for the 2023 financial year dropped by 1.4 per cent to $88.7 million, in a further sign that households are being much more frugal as higher interest rates bite.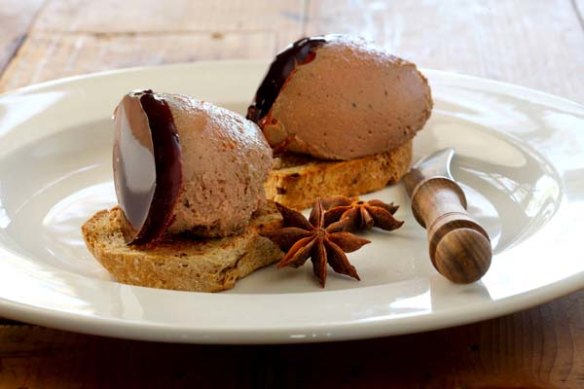 But the biggest drop was in the sale of online hampers and gifts, which plunged 7.5 per cent during the period, confirming that during tough times, we are happy to swap that aged balsamic for plain old apple vinegar.
We are cutting back on bling
After a stellar year to June 30, budget jewellery group Lovisa reported that comparable store sales were down 5.8 per cent since the beginning of the 2024 financial year.
It means that even among younger consumers, we are keeping a close eye on our spending, prompting Lovisa's CEO, Victor Herrero, to describe the lower spending by Gen Z as "a great white space".
We love our pets, to death
Invocare, the funeral chain that is currently the target of a takeover bid from private equity, reported a 4 per cent increase in revenue to June 30, but the company said business in NSW and Queensland had been impacted by "softer market conditions", which is corporate speak for fewer deaths due to a less severe flu season.
One ray of comparative sunshine for the company: pet cremations are up! In fact, there were 50,000 pet cremations in the six months to June 30 alone, pushing up revenue by 9 per cent. So, yes, Australians may be spending less on luxury hampers and expensive sofas, but when it comes to our pets, well, the sky is the limit.
Luis M Garcia is a former Herald journalist and political adviser. He is CEO of strategic communications firm Cannings.