Before delivering Collingwood's Brayden Maynard from a suspension that could have cost him a grand final and a possible premiership, AFL Tribunal chairman Jeff Gleeson cautioned the footy world against leaping to hysterical conclusions about what this would mean for the future of the game.
Doubtlessly still with images in his mind of the prone and unconscious Angus Brayshaw in the middle of the MCG last Thursday night, conscious that a not guilty verdict would be read in some sections as evidence that footy still does not provide enough protection to its combatants, and perhaps aware that it would be received by some as an invitation to further recklessness, Gleeson said it should not be assumed that this was a watershed in our grasp of a footballer's duty of care.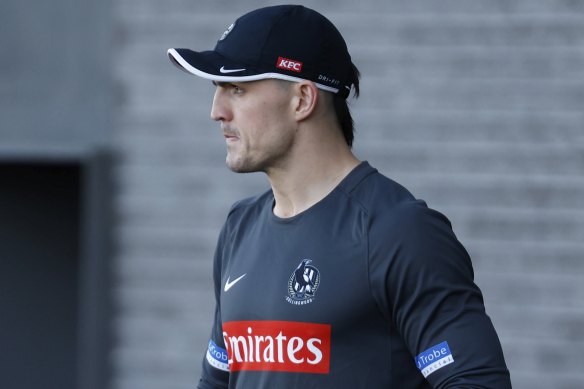 Gleeson, remember, was speaking even before he and fellow panellists Darren Gaspar and Scott Stevens had deliberated on the evidence in Maynard's case. If the decision was to go against Maynard, he seemed to be saying, equally that should not be taken as a reflexive and visceral reaction to what happened to Brayshaw, the game again responding to the outcome of a collision rather than rationally assessing its causes.
Footy being footy, all these and many other imputations will be made anyway.
For all the heat and tension it generated, the charging of Maynard, and now his acquittal, could not be taken as some sort of harbinger of a new and different polity, Gleeson more or less said, because it was so unusual as to be almost unique. Effectively, it was two cases in one. The tribunal had to decide whether Maynard's failed attempt to spoil Brayshaw was reasonable in the first instance, then whether what it became was an accident or a premeditated bump.
AFL counsel Andrew Woods said that what made the case unusual was also what demonstrated Maynard's culpability. It began with the decision to try to smother Brayshaw while they were running at speed towards each other. "There will be times, and this is one of them, when it's just too unsafe to smother in this way," Woods said.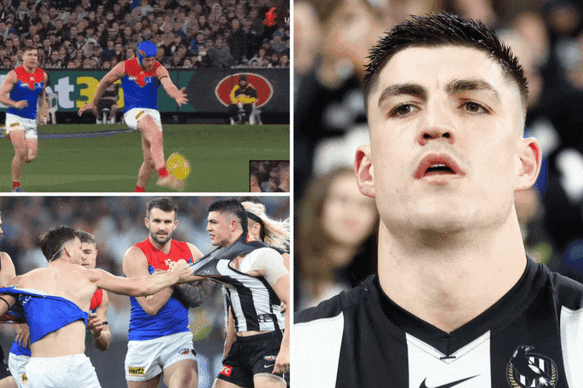 It concluded with airborne, semi-braced Maynard cannoning into Brayshaw and knocking him out in what Woods said was a calculated bump and Maynard said was a reflex. "I turned to land and, shit, he's there," he said. "It was almost like a bit of a flinch reaction. Next thing I know, he's on the floor and I was a bit rattled myself."
One of few elements not explored in the four-day media blizzard in the prelude, but teased out at the tribunal, was that Maynard and Brayshaw did not collide head-on, but were on slightly off-set trajectories. "Not only is a collision not inevitable, it's not even likely," said Maynard's advocate Ben Ihle. But Brayshaw veered fractionally after kicking the ball. Everyone was quick to note that Brayshaw was not to blame in this.