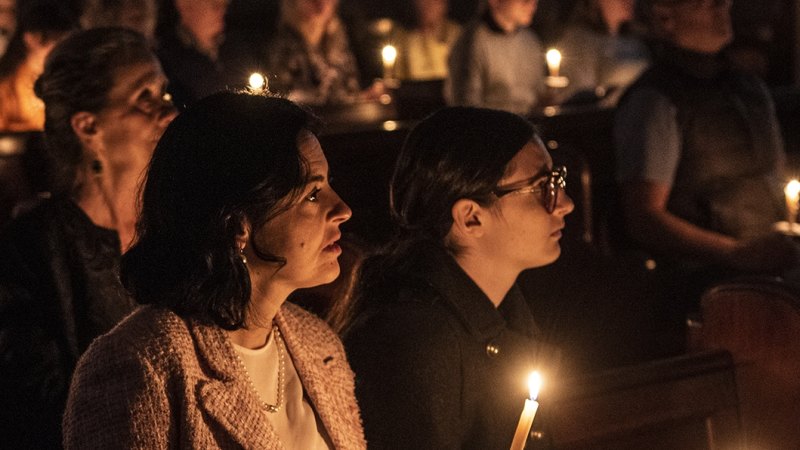 Is this the view of themselves and their mission – and their God – that Christians and their leaders are happy to convey to the rest of the nation? That Christ died on the cross to preserve a narrow view of sexual morality?
To be fair, it's only when clergy speak on such controversial matters that the media takes much notice of what they say. An archbishop preaching a sermon on Love One Another gets a headline only on Good Friday.
But I suspect it's only on matters of (their view of) sexual morality that the churches go out of their way to attract media publicity. By default, this is the churches' burning message to the nation.
If that's all Christianity has left – if it now sees itself as an oppressed minority fighting to protect its right to discriminate on religious grounds – then whether our prime minister is an out-of-the-closet Christian is of little consequence for the governance of the nation and the health of the economy.
As we saw with Scott Morrison, such a prime minister won't prevail against the weight of the nation's support for sexual freedom and opposition to discrimination on sexual or religious grounds.
Loading
The worst we could expect is feet-dragging on the goal of increasing women's role in politics and the paid workforce.
But this is not the Christianity I grew up with, nor does it fit with the values and behaviour of the many Christians I still mix with. Everything I know about the church and its Saviour tells me sex is just a small part of its definition of what it means to live a "moral" life.
The imitation of Christ is about loving your neighbour as yourself – and defining "neighbour" very broadly. It's about honesty and meticulous truth-telling, about justice tempered by mercy, about forgiveness and fairness.
And, from what I read in the New Testament, it's about Jesus' preoccupation with the poor and strictures on the rich: "Sell everything you have and give it to the poor."
When I heard a secret recording of Morrison speaking at a prayer meeting, the sentiments and phrases reminded me of my parents and all the prayer meetings I had attended.
But in watching Morrison's words and actions as prime minister, my recurring feeling over the four years was that nothing about them reminded me of Jesus.
He was not the only prime minister to pander to, and play on, the worst features of the Australian character. Punishing boat people who arrive without an invitation. Telling the underprivileged that "those who have a go, get a go".
Ignoring the law to use robo-debt to falsely accuse people the mean-spirited regard as dole bludgers. And insisting on keeping unemployment benefits well below the poverty line.
If we could get a prime minister who acted in a less un-Christian way, it wouldn't matter much who or what he believed in. The economy would be fairer, and we could all enjoy our prosperity with a clearer conscience.